Healthy water
with minerals


in every home
Fill your body with health, improve your viability and feel the healing power of the mineral water Essential Well.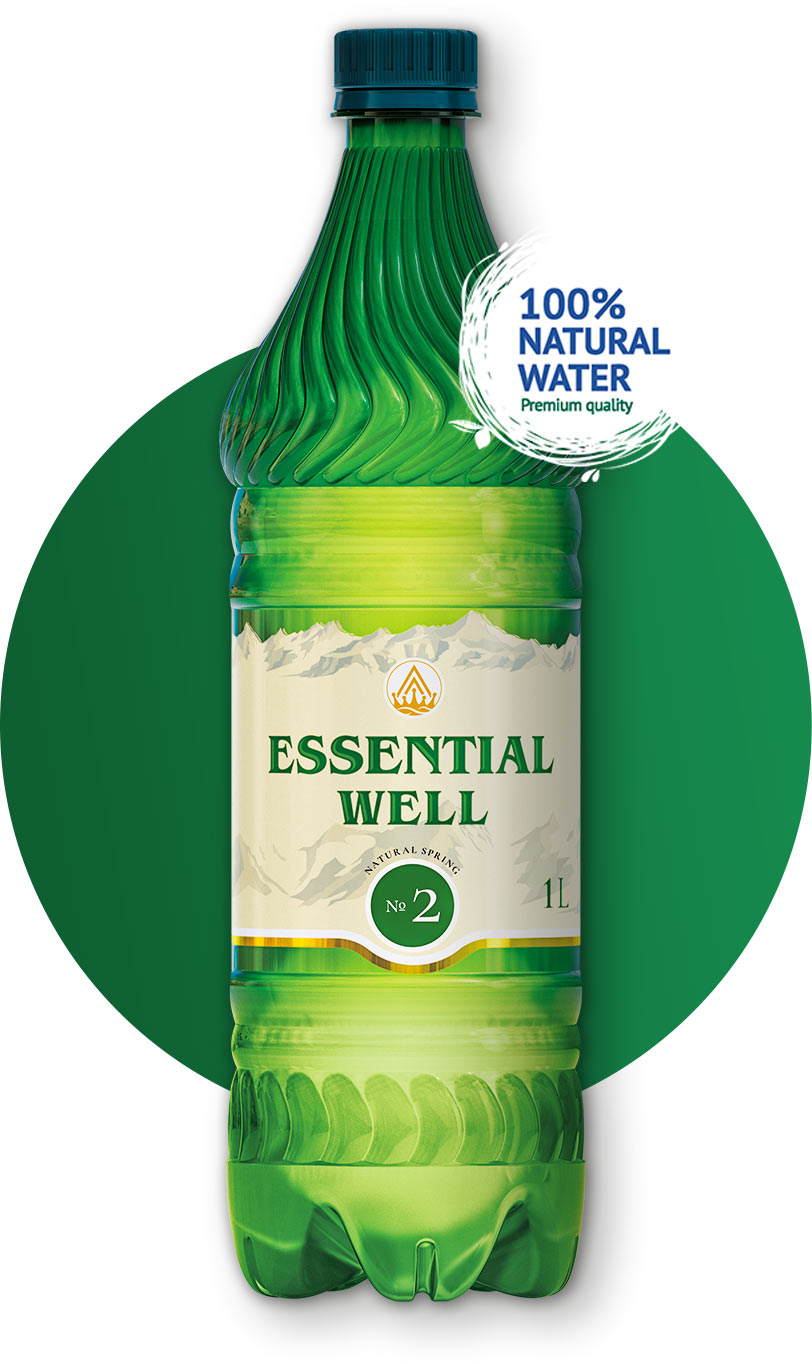 Perfect for everyone who wants to keep the body in good shape, look beautiful and be energetic. Cheer up and feel your attractiveness and inwardness!
Ca <150    SO4 <50    Mg <50    Na+K 500…1250    HCO31700…3450    Cl <100
Mineralization 2,5…5 g/l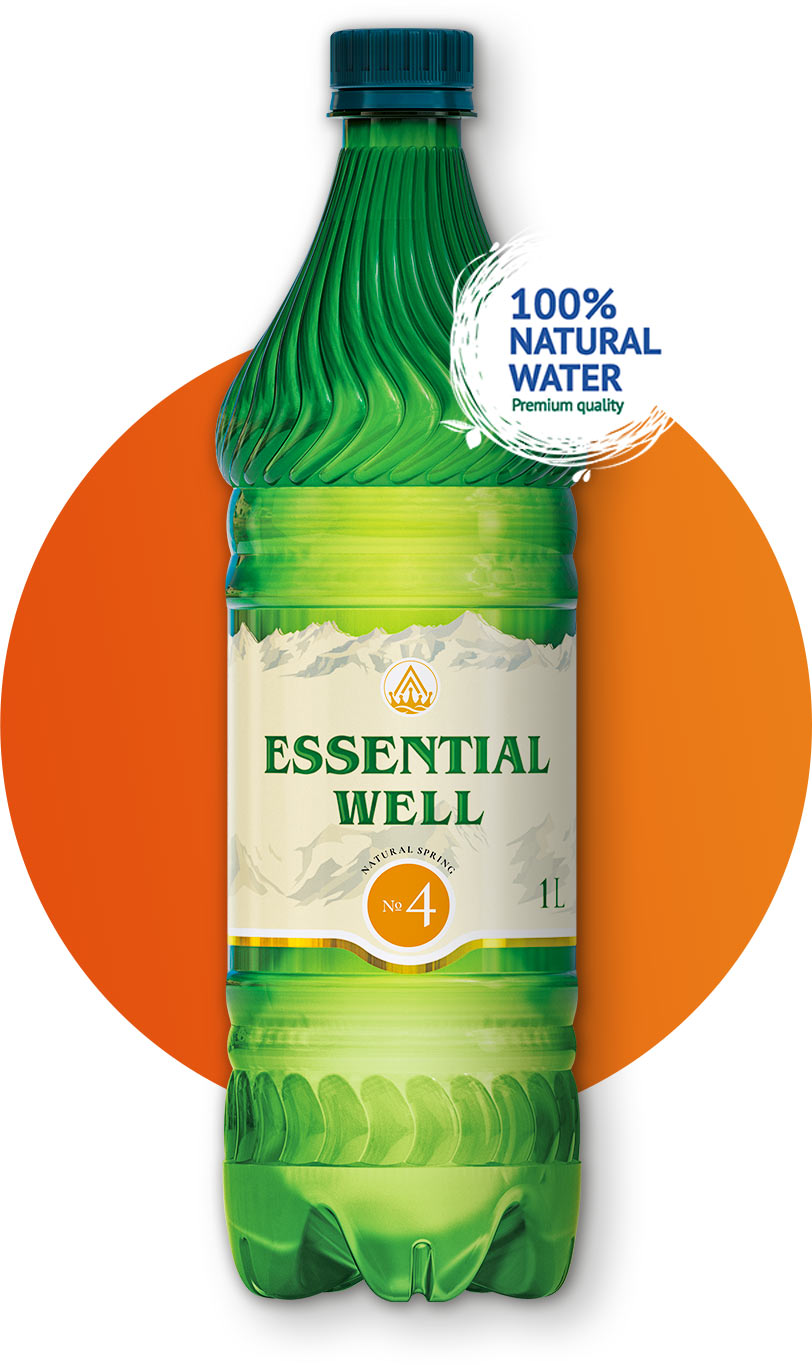 The Saturation of Minerals
Will become a good method to improve well-being, fill your body with essential minerals and strengthen the immune system. Improve your health and make your skin shining!
Ca <50-125    SO4 <25    Mg <50    Na+K 200…2800    HCO3 4500…7000    Cl <200-600
Mineralization 7…10,5 g/l
Essentuky Baltic OÜ is a beverage wholesale company founded in 2009 to distribute beverages in the Baltic States, Nordic countries and other regions of Europe. The Essential Well brand belongs to Essentuky Baltic and it's mission is to give their consumers the vital minerals needed with the highes effectivenes to their health.

The Zakarpattya Region is a well-known resort not only in Ukraine, but also in neighboring countries. Its mineral waters and their unique healing qualities were first described in a historical document dating back to 1463. Till our days many people go there to cure their bodies and souls enjoying breathtaking mountain views and unique mineral waters.

In 1709 Hungarian king Francis II Rakoczi has visited local mineral water springs and has seen for himself that they have truly magical influence on human body. During his rule local mineral waters were exported directly to the Peter I court in St Petersburg, Russia and other noble households in Europe.
Essentuky Baltic OÜ
Reg. nr. 10580719